Nova Scotia Gaelic Language Project Team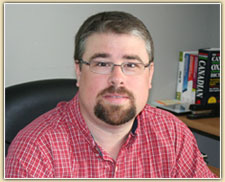 Rodney Chaisson - Project Accountant
Rodney Chaisson is a Gaelic learner and keen supporter of Gaelic language development in Nova Scotia. He currently resides in Ottawa Brook and serves as director of the Highland Village in Iona. He has been involved in Gaelic development for more than a decade including serving as a member of steering committee for the Gaelic Development Strategy and on the board of Comhairle na Gàidhlig. Born in the town of Pictou, he has Gaelic roots in rural Antigonish County.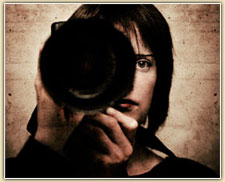 Ryan MacDonald - Photographer
Ryan MacDonald grew up on the North Shore under the watchful eye of her big sister Shannon. As a youngster, she attended the Gaelic College and instantly became smitten with the pipes. She received an early push from Finlay MacNeill of Lewis, who taught her to sing "Ho Rò Mo Nighean Donn Bhòidheach" then taught her the same on the chanter. She is embarrassed to say she doesn't have the Gaelic, but the Gaelic is in her fingers and she's proud to speak the music to anyone with open ears. She has vowed to return to Cape Breton to become her sister's prized Gaelic student and to finally allow her voice to do the speaking. As a photographer in this project, she was privileged to combine her passion of portraiture with her love of the Gaelic culture and music.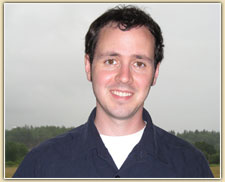 Shamus Y. MacDonald - Project Coordinator and Supervisor Phases One, Two and Three
Shamus Y. MacDonald is passionate about the stories, folklore and history of Gaelic Nova Scotia. After graduating from St. Francis Xavier University, he traveled to Scotland where he received a Master's degree from the School of Scottish Studies at the University of Edinburgh. An active member of the Gaelic community, and regular volunteer, his interest in the oral tradition here, and regard for the people who maintain it, has prompted extensive personal and professional fieldwork. A Gaelic learner, he regularly visits tradition-bearers in the province and has delivered lectures on aspects of the historical and oral tradition of Gaelic Nova Scotia to university and community audiences.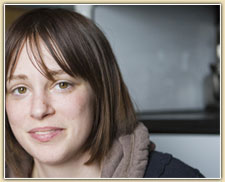 Shannon MacDonald - Project Coordinator, Phase Three
Shannon MacDonald grew up on the North Shore in Cape Breton, a little fishing community with less than 30 residents. She understood the Gaidhlig as a child and kept a fair bit of it until her teen years, when they started busing the children to attend school and hour away from home. She remembers Gaidhlig conversations with her grandfather, her hero and best friend at the time. Many visitors used to come to his house for a ceilidh, the glasses of drink bouncing across the table as they sang. Her grandmother taught her the traditional crafts of the women in the community. These memories are the most cherished part of her identity, and she struggles to uphold these values in a world much changed since then.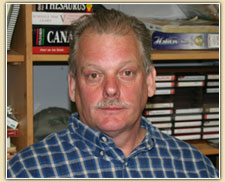 Jim Watson - Interviewer, Gaelic Transcription and Translation
Seumas Watson is a long time advocate for Gaelic renewal in Nova Scotia. He has spent many years in Cape Breton's Gaelic communities honing his language skills and getting to know the Island's diversity of Gaelic expression. Not one for a bookish approach, Seumas has spent countless hours with Gaels, speaking their language, learning their customs and sharing in their food, drink, songs and stories. Well suited for a rural lifestyle, Seumas is as at home in the woods, or on a lobster boat, as he is to giving workshops on Cape Breton's living Gaelic culture. Seumas Watson is the Manager of Interpretation for Nova Scotia Highland Village in Iona near Loch Mór nam Barrach. His favorite saying is, Cha n-eil sìon coltach ris a' Ghàidhlig mhóir (Nothing compares to the big Gaelic.)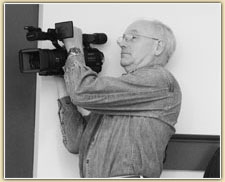 Frank King - Videographer
Frank King was born in Dublin, Ireland. He emigrated to western Canada in the mid seventies. A few years later the family was on the move again, this time to Cape Breton where the ocean, the hills and glens and of course the Celtic culture made them feel very much at Home. He worked for close to thirty years at the CBC as a Cameraman and Video Journalist covering all of Cape Breton and at times Antigonish and Guysborough counties. As well as hard news stories Franks work reflected much of the areas rich Celtic heritage and culture. Everything from making fuarag at the Highland Village to Slow Airs in Big Pond; milling frolics in Johnstown to Celtic Guitar in Judique and to the struggle for survival of the Gaelic tongue, the very language that binds all those things together.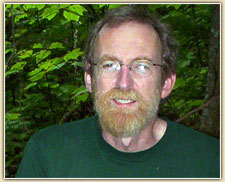 Hector MacNeil - Interviewer, Gaelic Transcription and Translation
Hector MacNeil was born and raised in Portage, a rural community ten miles west of Sydney, Cape Breton. Hector 's interest in Gaelic comes to him from his father, "Hector Joe" MacNeil of Castle Bay, Cape Breton. It was through his father and the people of Castle Bay that Hector came to identify strongly with the Gaelic culture as a whole. Hector worked at a number of jobs after completing high school – warehouseman, union organizer, construction worker, log builder, pulp cutter and silviculturist. He was in his late 20's when he enrolled at St. F.X University and it was in his first year Gaelic class, that he determined that he could - and that he would – become fluent in the language. Since finishing his MA in Celtic Studies in the late 80's, he has taught Gaelic to students of all ages in many different settings and has held various offices within the Gaelic community of Nova Scotia. Hector is presently the Gaelic Program Director at the Gaelic College, St. Ann's and a member of part time faculty at Cape Breton University.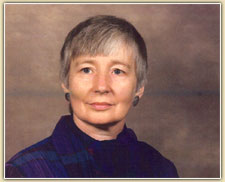 Catriona MacIver Parsons - Translation
Catriona MacIver Parsons was born to a Gaelic-speaking family on the Isle of Lewis. She received her education at the Nicholson Institute, Stornoway and at Edinburgh University, Scotland. After coming to North America, she taught at James Madison University, Virginia and at Dartmouth College, New Hampshire; since then she has also taught in the Celtic Department at St. Francis Xavier University, Antigonish, Nova Scotia; and every summer but one since 1978 at the Gaelic College, Cape Breton. Learners of Gaelic from Canada to Japan use her course Gaidhlig troimh Chomhradh (Gaelic through Conversation). She is currently president of the Gaelic Council of Nova Scotia. In addition, her writings, poetry and prose, have been published in the Gaelic magazines GAIRM and GATH.